They promote an export culture among students at UP.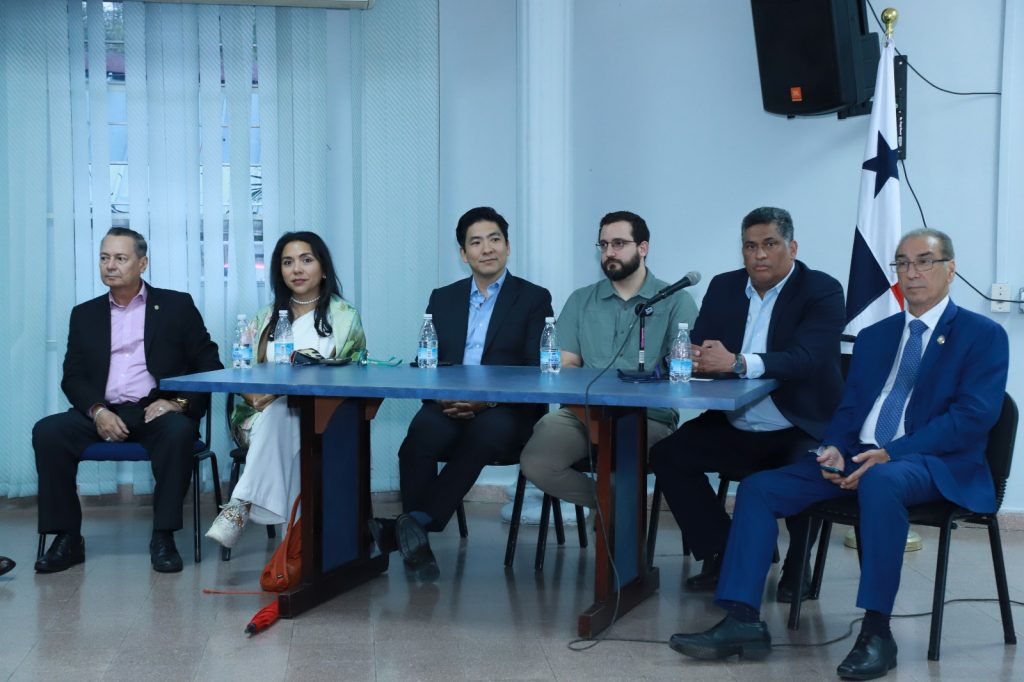 The General Directorate of Foreign Trade Services of the Ministry of Commerce and Industries (MICI), together with the Faculty of Business Administration and Accounting (FAECO) of the University of Panama (UP), held a panel discussion on Monday with over 180 marketing, logistics, and tourism students, as part of the 41st anniversary of this Academic Unit.
The welcome remarks were given by Master Franklin Castillo, the dean of this Faculty, who was accompanied by his team.
The panel discussion featured the participation of entrepreneurs Bianca Morán from Ecotopia Teak, Gabriele Acconciagioco from Pedro Mandinga, and Arturo Siú from Plásticos Generales S.A., who shared their experiences and motivations for entering the export market, as well as their continuous improvement in processes, strategic planning, and certifications to optimize and innovate their work methods within their respective teams.
This forum was moderated by the National Director of Export Promotion, Eric Dormoi, who shared his experience in the support provided by MICI through various programs such as Pymes Exporta, Mujer Exporta, and trade missions.
The Director General of Foreign Trade Services, Marianela Gómez, highlighted that "Promoting the export culture is part of the objectives of these activities, complementing the actions we undertake to contribute to the successful performance of our exports. We would like to thank the speakers and congratulate the University of Panama for allowing us to share this valuable information with their students."
Ecotopia Teak, S.A., we are a family-owned company dedicated to reforestation, harvesting, and exporting wood from commercial plantations. We work under high production standards and with social responsibility to obtain high-quality wood according to the needs and demands of national and international markets. Additionally, we actively contribute to the local economy by creating employment opportunities in the communities where we operate. Our commitment is to lead the industry in sustainable reforestation and wood production, preserving our natural resources and building a greener and more sustainable future.